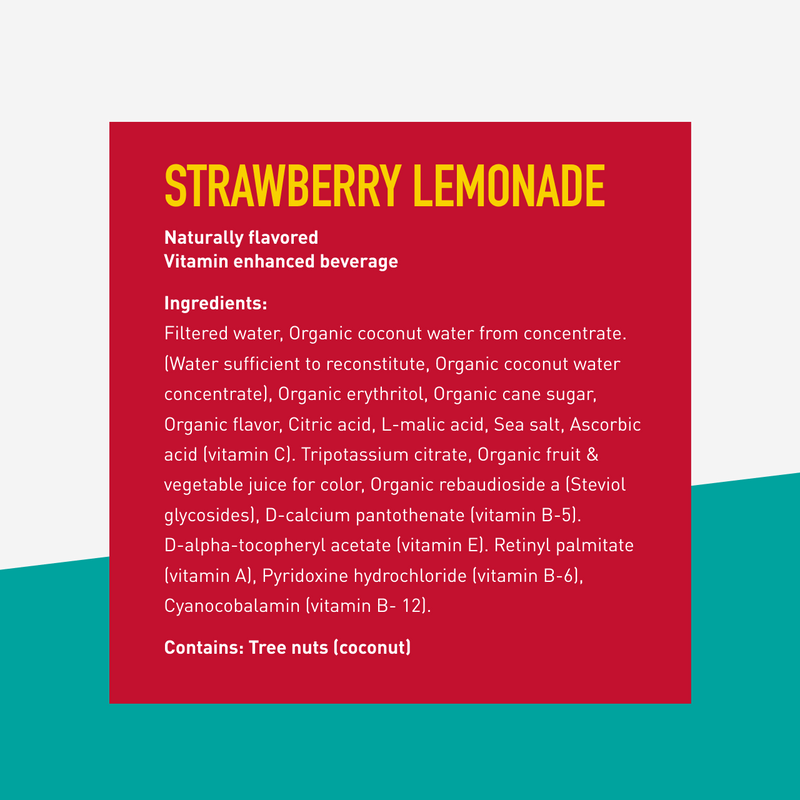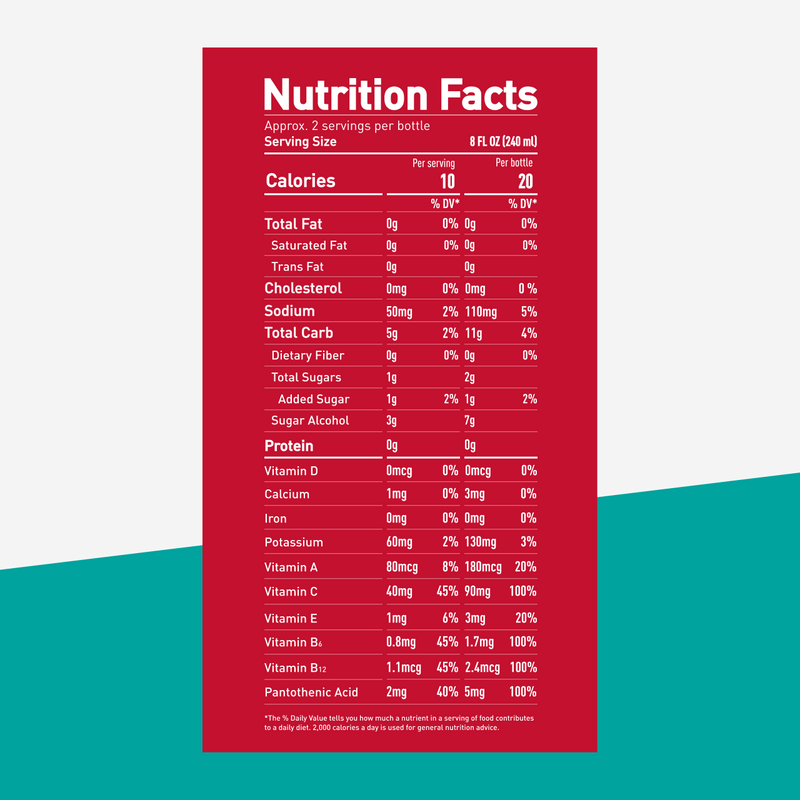 Introducing our newest ROAR® organic flavor, Strawberry Lemonade. A balance of strawberry and lemon that will have your taste buds singing. 
Bursting with powerful antioxidants.

100% of daily value of vitamins C, B5, and B12. 

Organic coconut-water base is rich in electrolytes.

No GMOs, artificial flavors, colors, or ingredients. 

Gluten free.