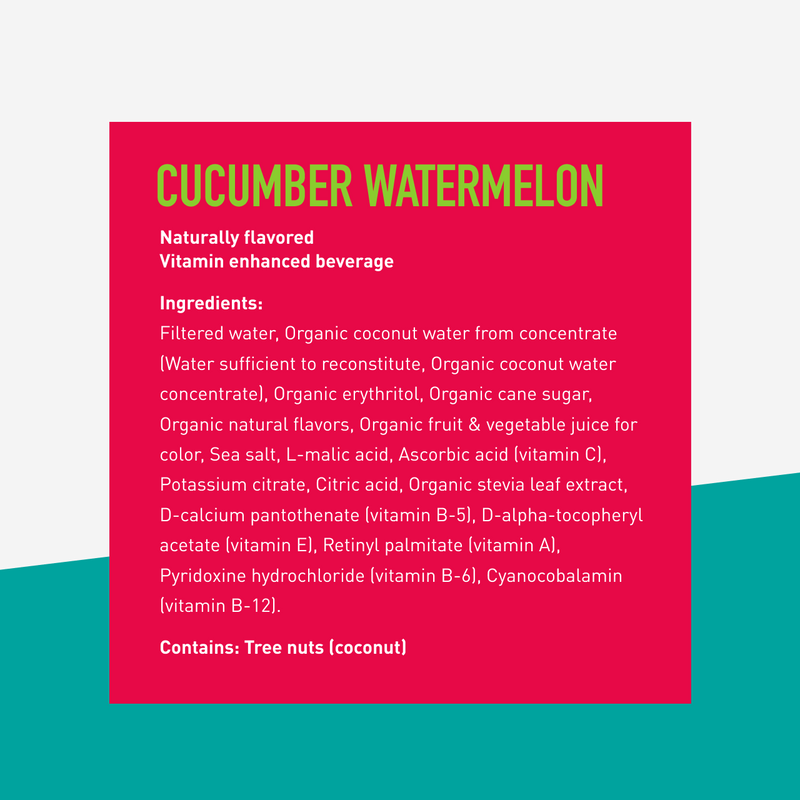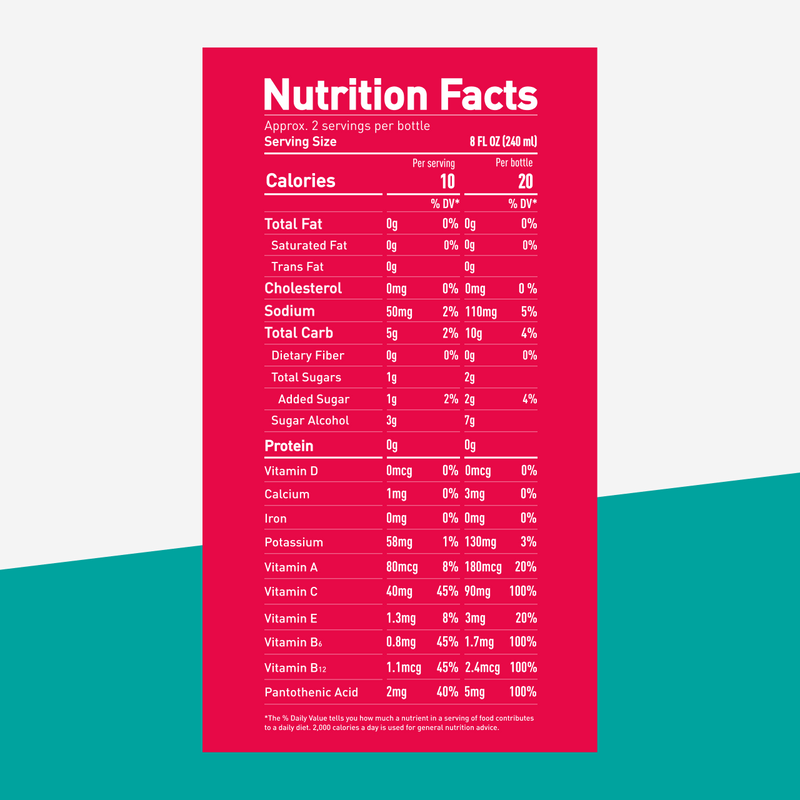 Our crisp-and-refreshing Cucumber Watermelon flavor is packed with vitamins and electrolytes – so you can stay as cool as a cucumber while you're on the go.  
Bursting with powerful antioxidants.

100% of daily value of vitamins C, B5, and B12. 

Organic coconut-water base is rich in electrolytes.

No GMOs, artificial flavors, colors, or ingredients. 

Gluten free.